Material and Production Technology
ACO Pty Ltd has a manufacturing facility in Emu Plains, Sydney and manufactures its products from corrosion resistant materials such as polymer concrete, stainless steel, mild steel, and moulded plastics. In addition to this, it has multi part assembly capabilities to support its manhole access cover business.
These materials are used to manufacture water and cable management product solutions for the Australian mechanical, communications, electrical, architectural, urban, and civil and transport infrastructure industries.
Being a member of the ACO Group of companies, ACO Pty Ltd also has access to 28 other ACO production sites and numerous other partners in places like Germany, United Kingdom, Czech Republic, Russia, USA and China. ACO Pty Ltd also supports Australian manufacturing by sourcing componentry from local suppliers.
ACO Pty Ltd is dedicated to continuous development; quality and testing to ensure ACO products continue to meet Australian regulatory requirements. ACO Pty Ltd operates an ISO 9001 system, the internationally recognized standard for quality and is committed to achieving the highest possible standards of excellence throughout the organization.
Composites
ACO is one of the world's foremost manufacturers of polymer concrete which is a versatile material produced by mixing a variety of mineral fillers with a resin binding agent. The resultant material has many excellent properties. ACO's expertise in the casting process has led to the company developing its own in-house production technology division which designs, develops and builds ACO's production plants worldwide, ensuring costumers receive products of a consistent quality worldwide.
Polycrete®  is ACO's registered trademark for polymer concrete castings. This includes pits, channels and lids. Polymer concrete is a type of concrete that uses polymer to replace lime-type cements as a binder.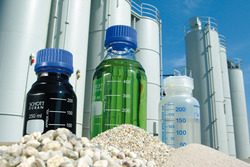 Concrete
ACO uses precast durable reinforced Portland Cement Concrete castings as part of its cable pit product line. Concrete is a proven and well established material known for its durability in trafficable areas.
ACO's reinforced concrete possesses a 40MPa concrete strength.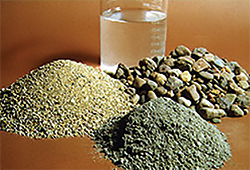 Metals
ACO uses a variety of metals in the fabrication and casting of its products.
As the world leader in the manufacture of stainless steel drainage systems, ACO has production facilities with considerable expertise in the working and fabrication of stainless steels for both proprietary product ranges and bespoke items. ACO also has mild steel fabrication units, one of which is located in Australia.
ACO owns iron foundries in Europe and is partnered with established and professional network of foundries across the world.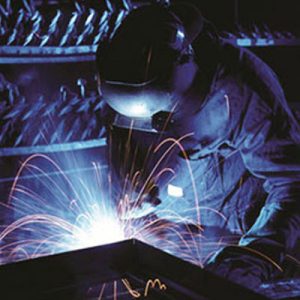 Plastics
ACO's material expertise is in injection, extrusion and rotomoulding technologies with various types of plastics used including polypropylene, PVC and polyethylene. The application of these products for the construction industry has grown in many areas.