ACO proud to support Awards for Excellence
ACO is now a national supporting corporate partner of Consult Australia, and will continue to participate and support the Australian Consulting Design Community operating in the built and natural environment.
As a result, ACO is proud to be a platinum sponsor of the 'Awards for Excellence' where the industry stops to recognise and celebrate excellence in the delivery of individual projects.
This is an event that ACO is exceptionally proud of and this partnership emphasises its importance.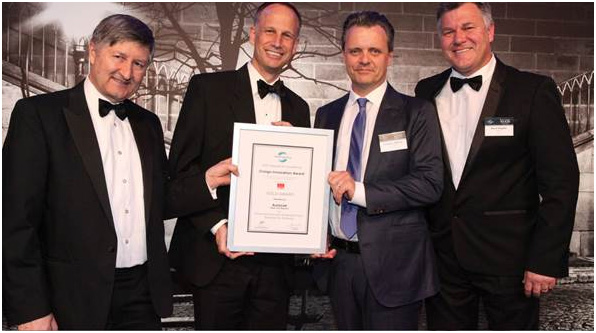 In 2016, ACO will sponsor the 'Engagement' category, which recognises exemplary collaboration between a member firm and the broader project or engagement team. This universal concept resonates with the way ACO interacts with designers in its day to day operations.
ACO is proud of the work it does and the results it achieves, and recognises that people want to work with companies that go above and beyond the simple sale of a product.
In such a competitive marketplace, it's vital that a company recognises the needs of its customers and stakeholders. ACO is at the forefront of ensuring this happens.
Like many industries, the manufacturing landscape in Australia has changed significantly in recent years, and it will continue to change and evolve into the future. That's why companies involved in the manufacturing industry need to be at the forefront of product innovation and value-add services. These are among the key philosophies of ACO, which has a strong history spanning more than two decades in Australia.
ACO offers a unique and hands on service, not only providing the best quality products but also a technical support service that is second to none. That's why partnering with Consult Australia and sponsoring the 'Engagement' category at the Awards for Excellence makes sense.
For over 20 years ACO has provided a number of complimentary professional services to engineers, free of obligation. The consulting design community can continue to benefit from exceptional 'value added' expertise to support the integration of ACO's products into their specific projects with a full suite of design services relating to service pits, external drainage and  internal drainage.
Strategically ACO has invested in its own people and engineering software backed by extensive research and development, both independently and in conjunction with leading academic institutions and research bodies. This means that ACO is resourced to provide project design assistance.
ACO's external civil construction products are specified in urban infrastructure applications to perform either a drainage function or to provide an enclosure for the safe routing of services. All products are designed to safely meet the needs of public open spaces and transportation infrastructure applications. Being in constant visual and physical contact with an urban environment, they are purpose designed to harmonise with a project's design requirements whilst protecting people, water and utilities from each other.

ACO's product range consists of stormwater and commercial plumbing solutions as well as cable and utility enclosures and access covers.
As our world changes, ACO changes with it.
Global climate change is causing more frequent extreme weather events such as droughts and heavy rainfall and must be counteracted by complex and sophisticated drainage concepts. Understanding the need for innovation in the face of a changing environment, ACO has ensured that its products maintain the capacity to work as designed and manage surface water runoff while also ensuring pedestrian safety.
In amongst the challenges associated with water management, other services too need to be managed and integrated within open space designs. The growing need for increased cable and utility services for the proper function of adjoining buildings, amenities and street fixtures requires the housing of essential electrical, communication and data cables. This infrastructure needs to be kept dry and be properly housed and safely secured within the walking or trafficable pavement with minimum impact (physical or visual) on the urban environment.
ACO is very proud to be a platinum sponsor of December's Awards for Excellence and is looking forward to seeing the excellent work done by those in the 'Engagement' category. If you want to find out more about any of ACO's products and how ACO is adapting our products to meet the challenges of the civil engineering environment, call 1300 765 226 to speak with an expert – or contact us now.